It was a pretty nice day, so I decided to do something I'd been putting off for a while – cleaning my bike!
You might think that, as an outdoor vehicle, a bike doesn't need much cleaning. The fact is that a clean bike will perform better – and no-one wants to ride something so caked in mud that you can't pedal without hearing the chain grinding!
It ended up taking ages. I usually follow the approach suggested by London Cyclist, though living in apartment, space is at a premium. In the past, I've had to resort to desperate measures…
This is happening right now #bicycle #cleaning #tinyapartment pic.twitter.com/8lRRnZqD

— Josh R (@technicalfault) July 8, 2012
These days, I'm lucky to have a reasonably-sized balcony on which I can wash my bike, whilst taking in the city centre view.
Anyway, after a couple of hours degreasing, cleaning, drying and buffing, I finally have a bike I can show off to the world!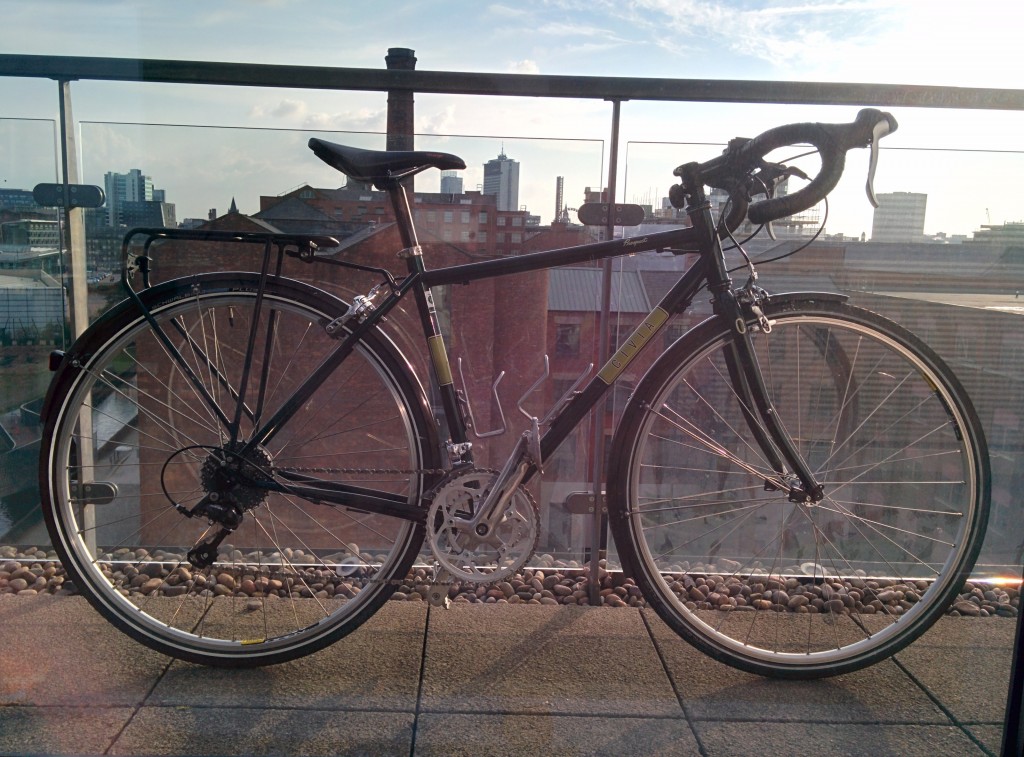 I'm pretty sure it's never been that clean – some of the components were salvaged from an old bike (the red one pictured above) so had probably been mucky since then.
The cleaning also meant I could activate Tron bike mode!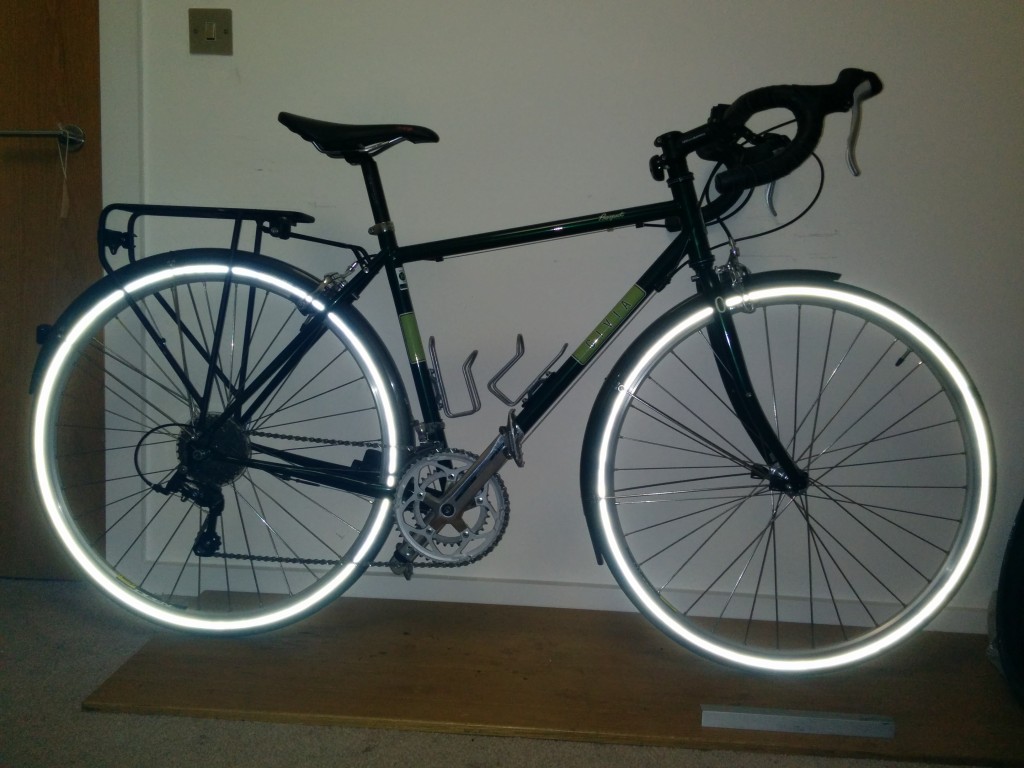 The puncture-resistant Marathon Plus tyres I use come in a 'Black Reflex' option that includes a reflecting strip all the way around the rim, making them great for commuting in the dark. As long as you wipe them down once in a while…