A really short post from me as it's been an action-packed day. This morning, in search of breakfast, we dropped into London's famous bike cafe: Look Mum No Hands!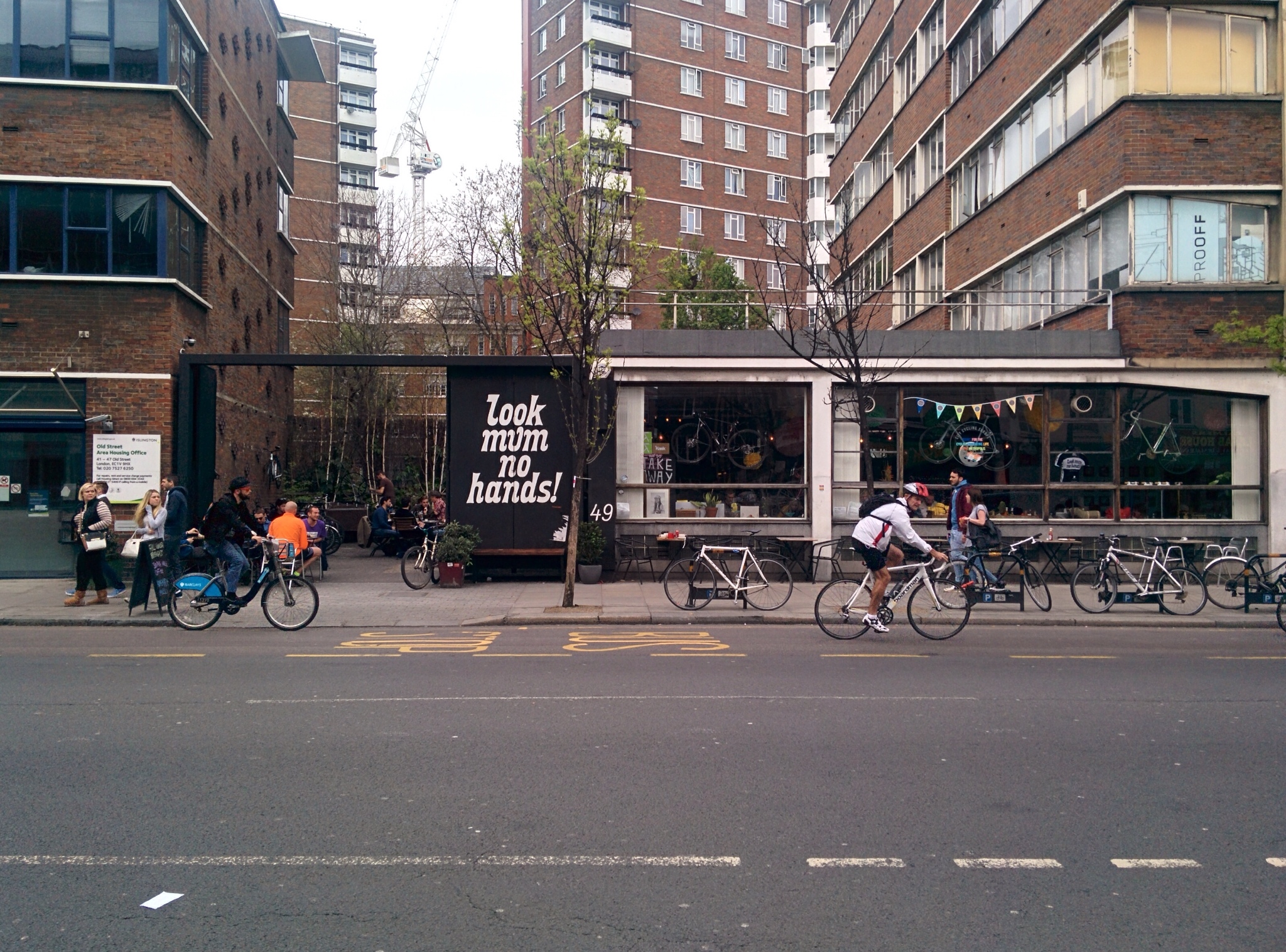 It's a brilliant place – part bike workshop, part cafe-bar where bike bits hang side-by-side with bags of coffee and boxes of bananas. It was busy of course on a weekend, but served up breakfast til 1 pm – ideal for assuaging a hangover.
It's a place that you pop into, find a table then order at the bar. We were warned our veggie breakfast and orange juice might take some time, and they did. Still, this gave us a chance to absorb the array of bikes hanging from the ceiling and also the Look Mum branded puncture repair kits, which were just some of the memorabilia available. I resisted buying a pack of pants.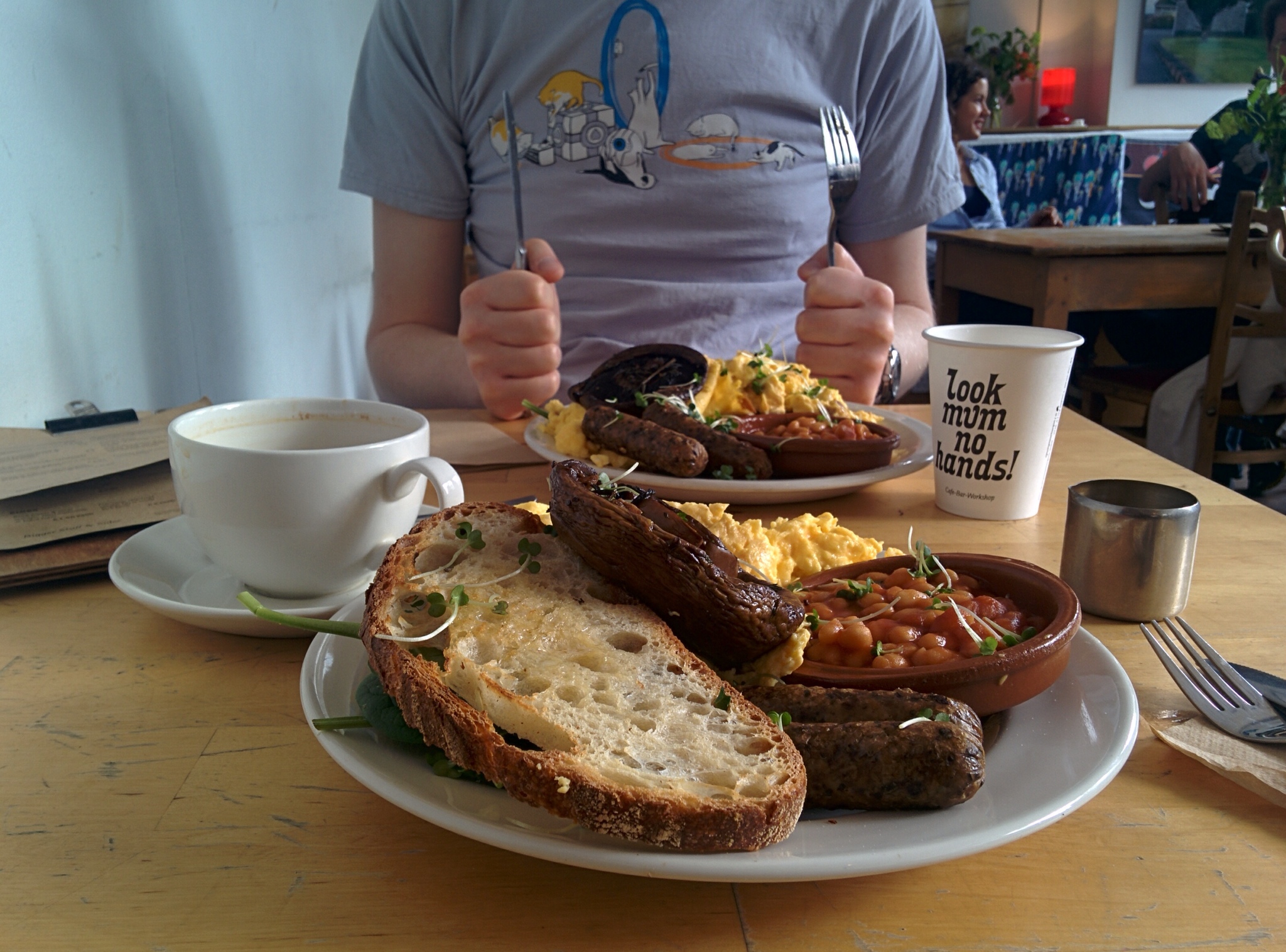 The veggie breakfast was okay. Sourdough toast was a nice touch as were the almost endless sea of scrambled eggs. Unfortunately, the onion and black pepper sausages were pretty tough and overdone and I wasn't quite sure what to make of the spinach leaves. The coffee was pretty good though, coming from the
Square Mile roasters
.
I did love the vibe and atmosphere. Old Street is particularly busy for passing cyclists it seems, despite lack of dedicated infrastructure, so it benefits from a regular stream of drop-ins kitted out in everything from ordinary street clothes to full Lycra bodysuits. The breakfast just felt a bit below average for what we could've got elsewhere.
To be fair, the friendly staff did warn us that it was busy and I'm sure I will go back on a future occasion. I'll also be reviewing Manchester's own answer to bike cafés: Popup Bikes.