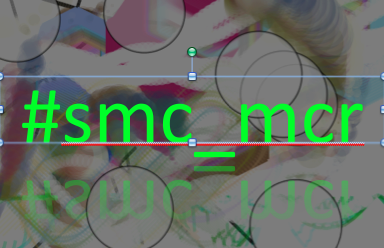 The September 2009 meeting of Manchester's Social Media Cafe is tomorrow. Slightly later than planned, I thought I'd write previews of the upcoming sessions, so I caught up with those running the sessions by email. If you're still not sure which of the sessions you'd like to go to, hopefully the next few 'preview' blog posts will help you decide.
SocMed Actually – 1 – Julia Shuvalova @mundusvivendi
Julia, pen name, Julie Delvaux, is planning to run an intriguing series of sessions entitled 'SocMed Actually'. The aim of the series is to help illustrate which different social media channels are being used and are successful in various different sectors of industry.
"By day", Julia heads up a social media department and devises social media strategies. Her background is as a writer and poet, translator, historian, with wide-ranging experience in media and digital marketing.
Julia's sessions are aimed at a wide audience: "everyone interested in the return on investment (ROI) of social media, as well as everyone interested in how to use social media/online PR to generate the maximum effect."
Julia will be making a presentation to introduce the topic followed by a discussion. There are some key things that she hopes participants will take away:
"Although Social Media is free, the 'Susan Boyle effects' don't always happen out of nothing. You need to promote what you've created; so we need to take the minimal costs into account and dance from there."
"My session is going to talk about both those measurable and immeasurable values [and help illustrate them] with some calculations."
"Social Media can be measured and the ROI can be leveraged!".
The session should be particularly interesting, as it's followed by a debate on social media vs search, at which one of the key topics will no doubt be the ability (or otherwise) to measure the impact of social media.
Julia tweets @mundusvivendi and her personal website is at Avidadollars.com.
Update: Julia has posted her presentation on Slideshare: